Ascon Africa Warehouses – designed to house whatever needs to be covered!
Ascon Africa is excited to present three types of modular warehouse that offer distinct advantages over traditional structures.
Long life span
The building frame is robust and designed to withstand all weathers, and will last much longer than the life expectancy of the project. Due to its modular nature, the building can be demounted, and moved to another location if ever required.
Easy to erect
The building frame is manufactured to enable quick and easy erection at remote sites and the modular format makes for easy and economical transportation. Details of the required foundations are provided, and are customised to enable simplified construction methods at remote locations.
Specifications
Standard components are pre fabricated Main frame of beams and columns and where necessary a secondary frame for bracing.
Up to 30m free span. Over 30m additional columns required.
Roof sheeting and side cladding generally 0.6mm galvanized IBR profile sheets with translucent panels to provide for natural light.
Building to have 2m high walls on all sides with sheeting overlap – Cladding overlap to 1.5m above floor level.
Sliding doors are sandwich panels in frames
Side awnings can be supplied
High strength Bolt fasteners including foundation bolts
Longitudinal roof vent along apex full length
Dimensions are to clients requirements
Building process
On order, customers receive comprehensive foundation drawings, the building itself, and a detailed manual describing warehouse construction, erection and subsequent maintenance.
Total turnkey is available, and if required, customers can arrange the building of foundations locally. We will simultaneously arrange for fabrication and shipment to the relevant port of receipt. We are also able, with our specialist team, to offer the services of erecting the building and cladding it with metal IBR sheeting.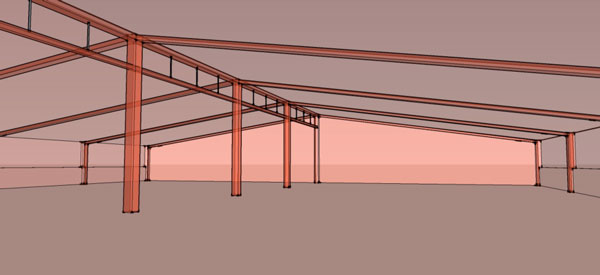 Industrial Warehouse - Factory/Distribution Centre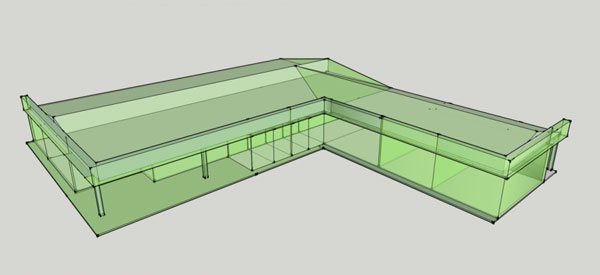 Retail Warehouse - Smart Rural Retail Centre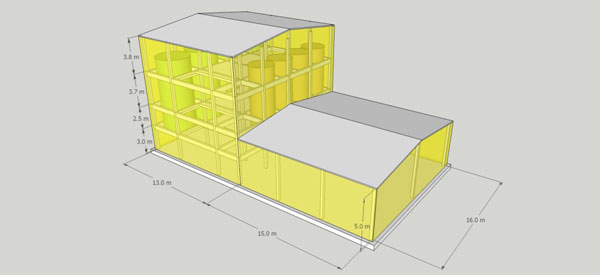 Agricultural Warehouse - Grain and Milling / Storage